dis_covery
Hammertime!
The game:


click here to play in a pop-up window. (requires Flash Player)
If the game won't load please try this instead.
How to play:
| | |
| --- | --- |
| LEFT/RIGHT arrow keys | Move |
| UP arrow key | Jump |
| Z | Kick |
| X | Hammer |
Just kick on the covers and smash the mobs!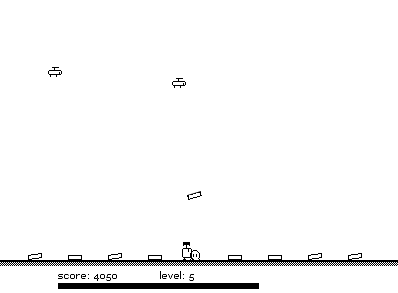 Details:
This is an entry to LudumDare 19, the 48-hour-game-making-compo. And this get the 15th place!
You can get the source code here. It is based on Flixel and the code is small in scale also commented.
This game luckily get featured on a Bytejacker review! Thanks for the compliments!